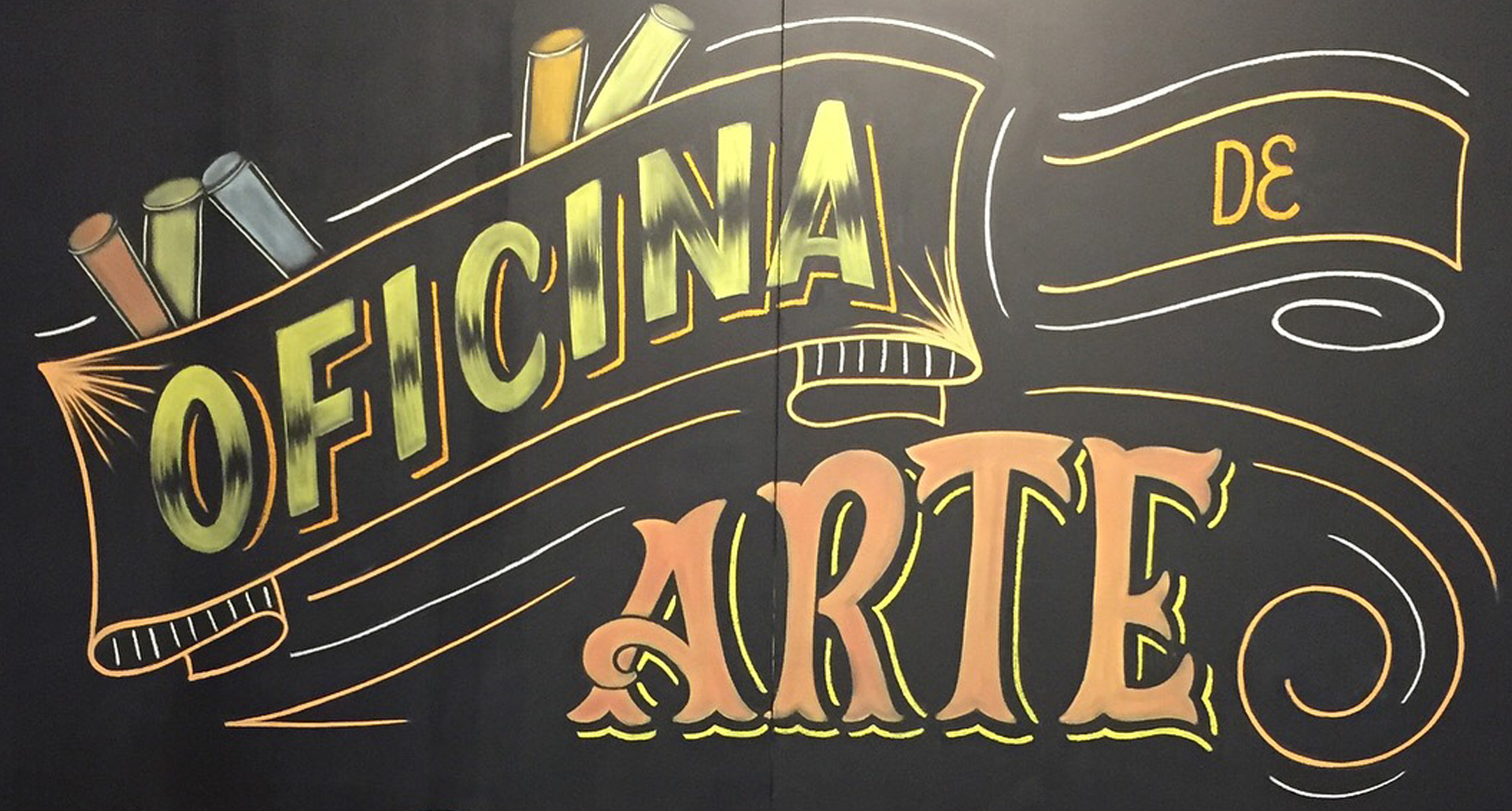 Oficina de arte em giz que ministrei para crianças de 3 à 8 anos em março de 2018. Nessa oficina os alunos desenharam em placas personalizadas com caligrafias minhas. 
Como cenário de fundo fiz uma composição de lettering em giz com o tema da oficina.
Chalk Art Workshop for Kids
Chalk art workshop that I taught for children from 3 to 8 years in March 2018. In this workshop the kids drew on personalized plaques with my calligraphy.
As background backdrop I did a composition of chalk lettering with the theme of the workshop: "Chalk Art Workshop for Kids"