"Oficina de Expressão em Giz" apresenta a técnica do lettering em giz de um jeito diferente, em dois módulos e com muita prática. No primeiro dia a oficina é introdutória: lettering, dicas de desenho de letras, composição e efeitos e o giz como ferramenta.
No segundo dia: introdução às letras cursivas + criação de painel em grande escala em conjunto. Neste módulo introdutório, é apresentado o passo-a-passo do desenho das letras cursivas onde ritmo e harmonia se traduzem em curvas expressivas. No final do curso os alunos participam da construção em conjunto de uma composição feita de letterings em giz na parede.
Carga horária: 7 horas (dia 1) e 8 horas (dia 2)
Expressão em Giz presents the technique of lettering in chalk in a different way, in two modules and with much practice. On the first day the workshop is introductory: lettering, its techniques, tips, composition, effects with chalk and understanding chalk as a tool.
On the second day: introduction to cursive letters + large-scale panel creation together. In this introductory module, we introduce the step-by-step design of cursive letters where rhythm and harmony translate into expressive curves. At the end of the course students participate in the construction of a composition made of chalk letterings on the wall. 
Hours:  6 hours (Day 1) and 8 hours (Day 2)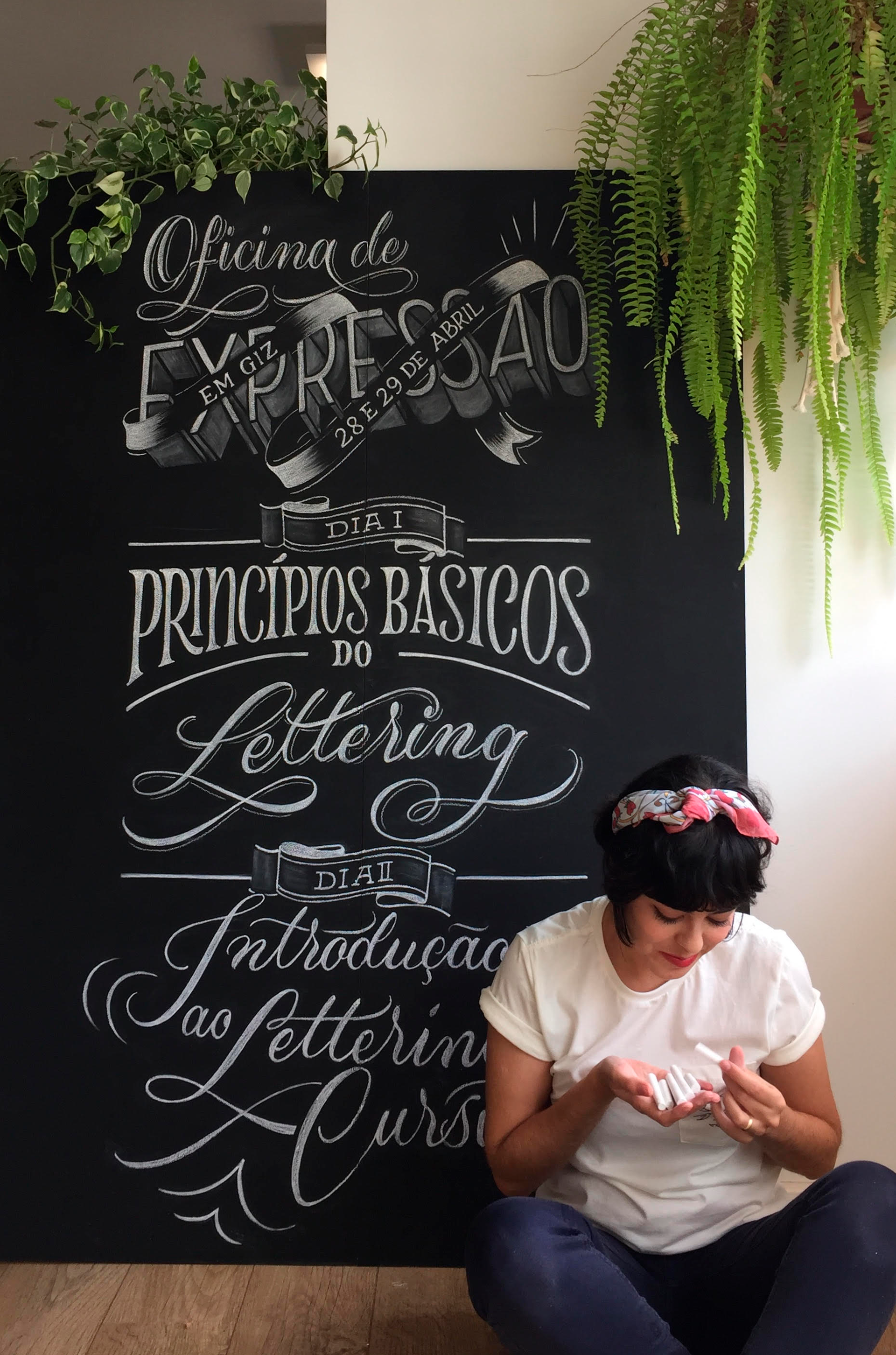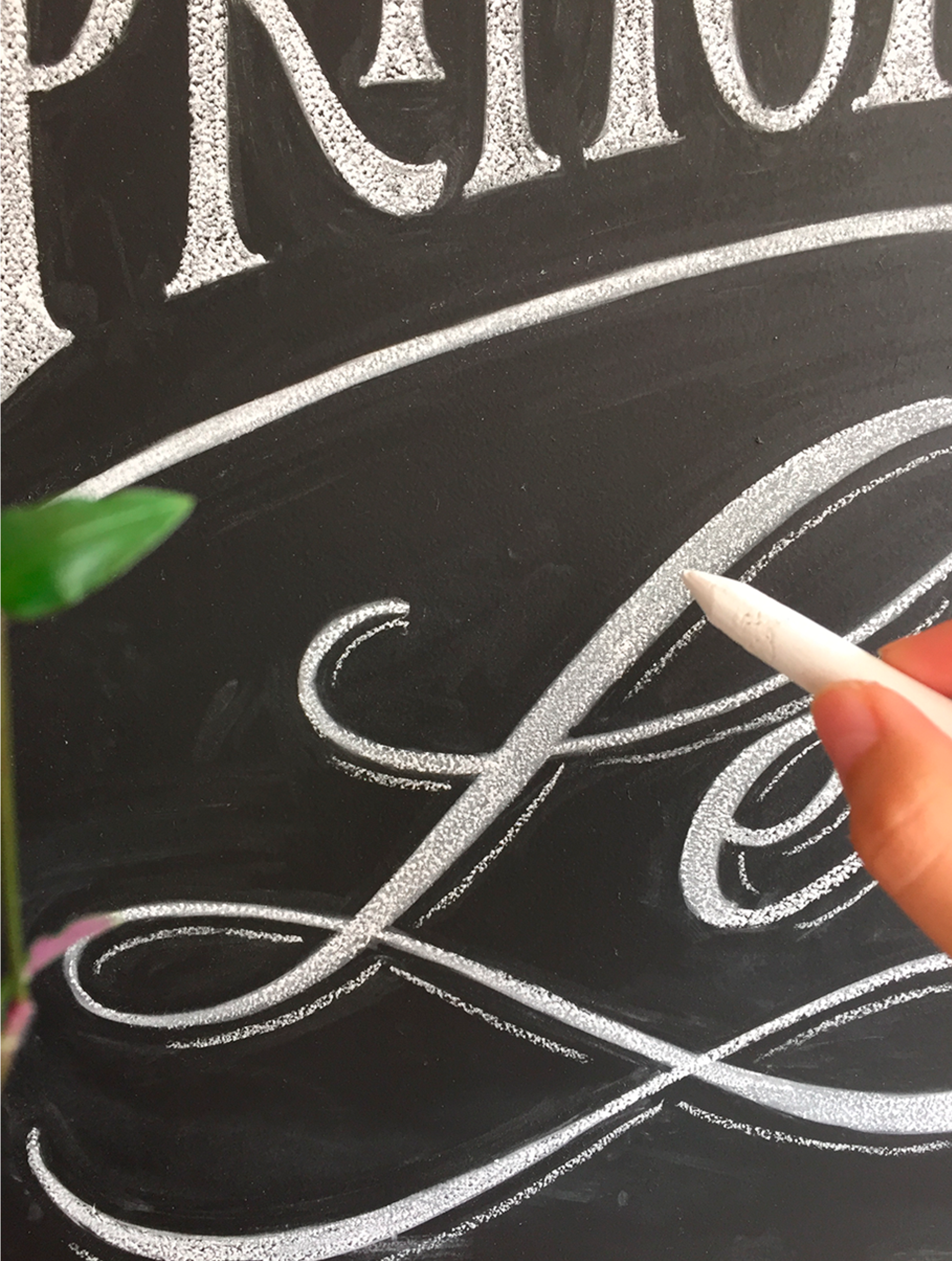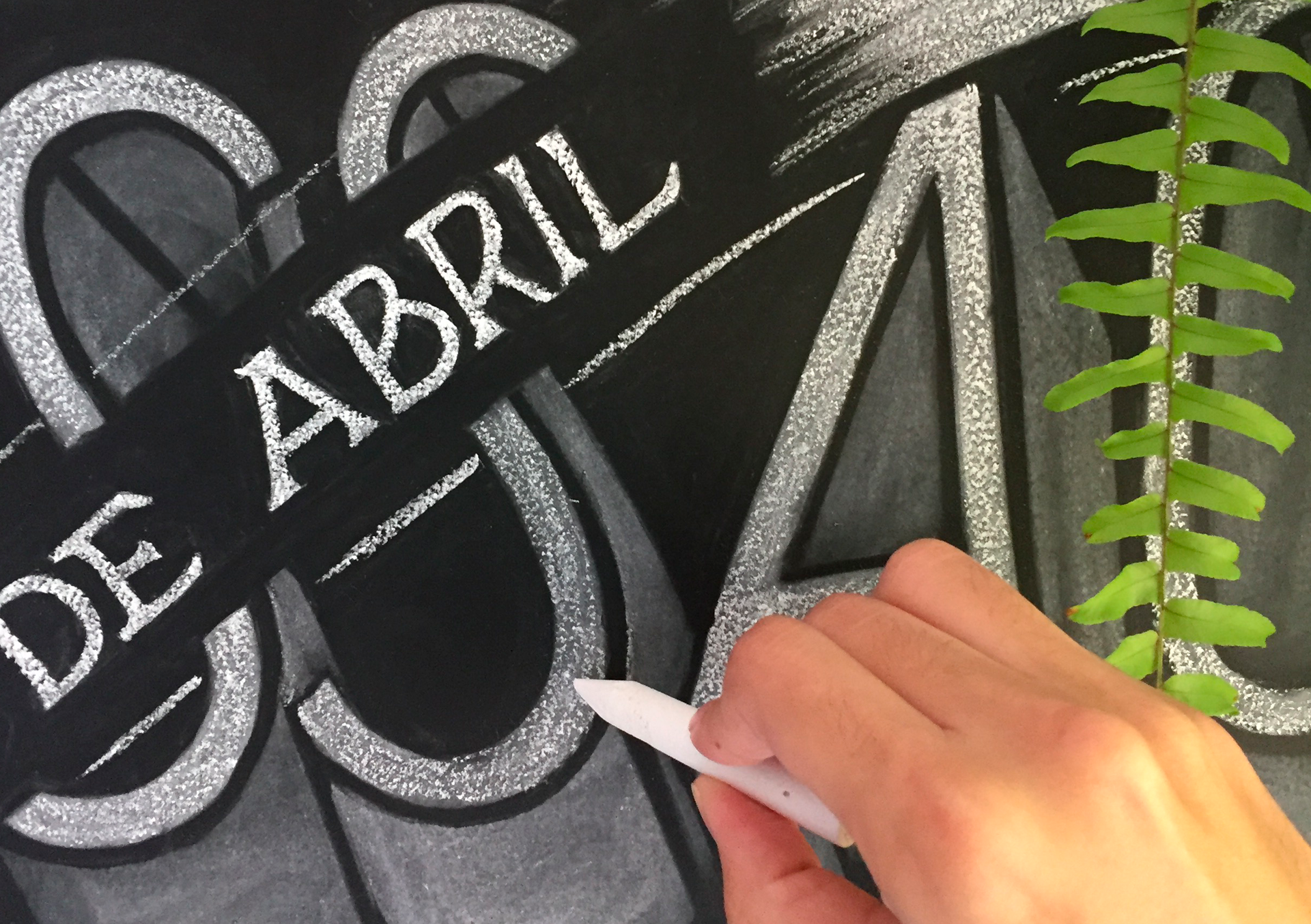 Placa de divulgação da oficina de lettering "Expressão em Giz" ministrada por mim nos dias 28 e 29 de abril de 2018/ 
Board I did for "Expressão em Giz" a lettering workshop given by me on April 28 and 29, 2018.