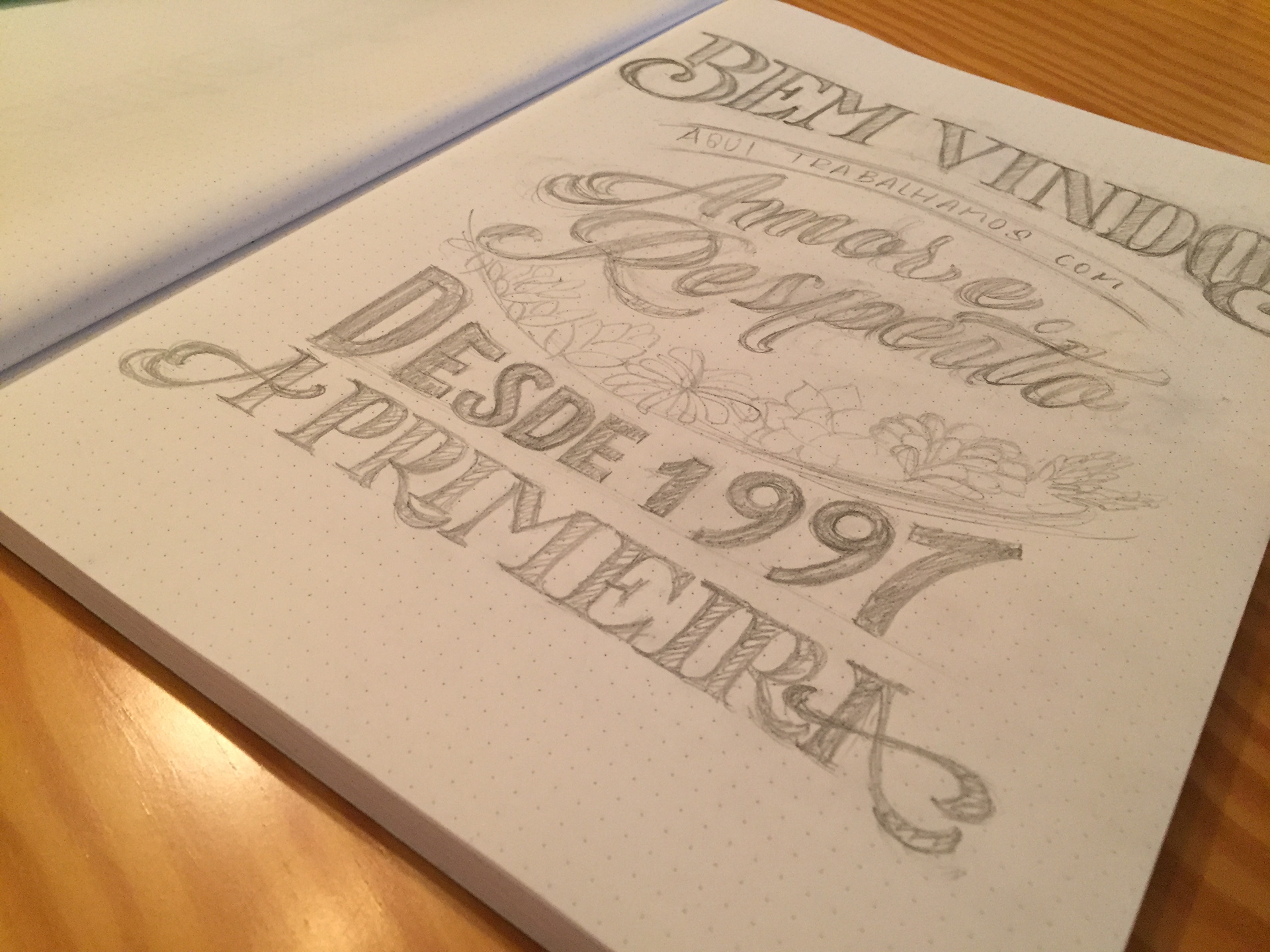 Lettering em placa de Boas Vindas
Este ano eu tive a oportunidade de fazer essa peça em lettering para uma clínica de acupuntura veterinária. O pedido das donas da clínica era que a frase fosse feita manualmente e em cores vivas que representassem a natureza. Este foi o resultado! 
This year I had opportunity to do this welcome lettering piece for an acupuncture veterinary company.
The request from the clinic's owners was for the phrase to be made manually and in vivid colors that represented nature. This was the result!
The phrase means: "Welcome. Here we work with love and respect. Since 1997, the first veterinary acupuncture clinic in Brazil."