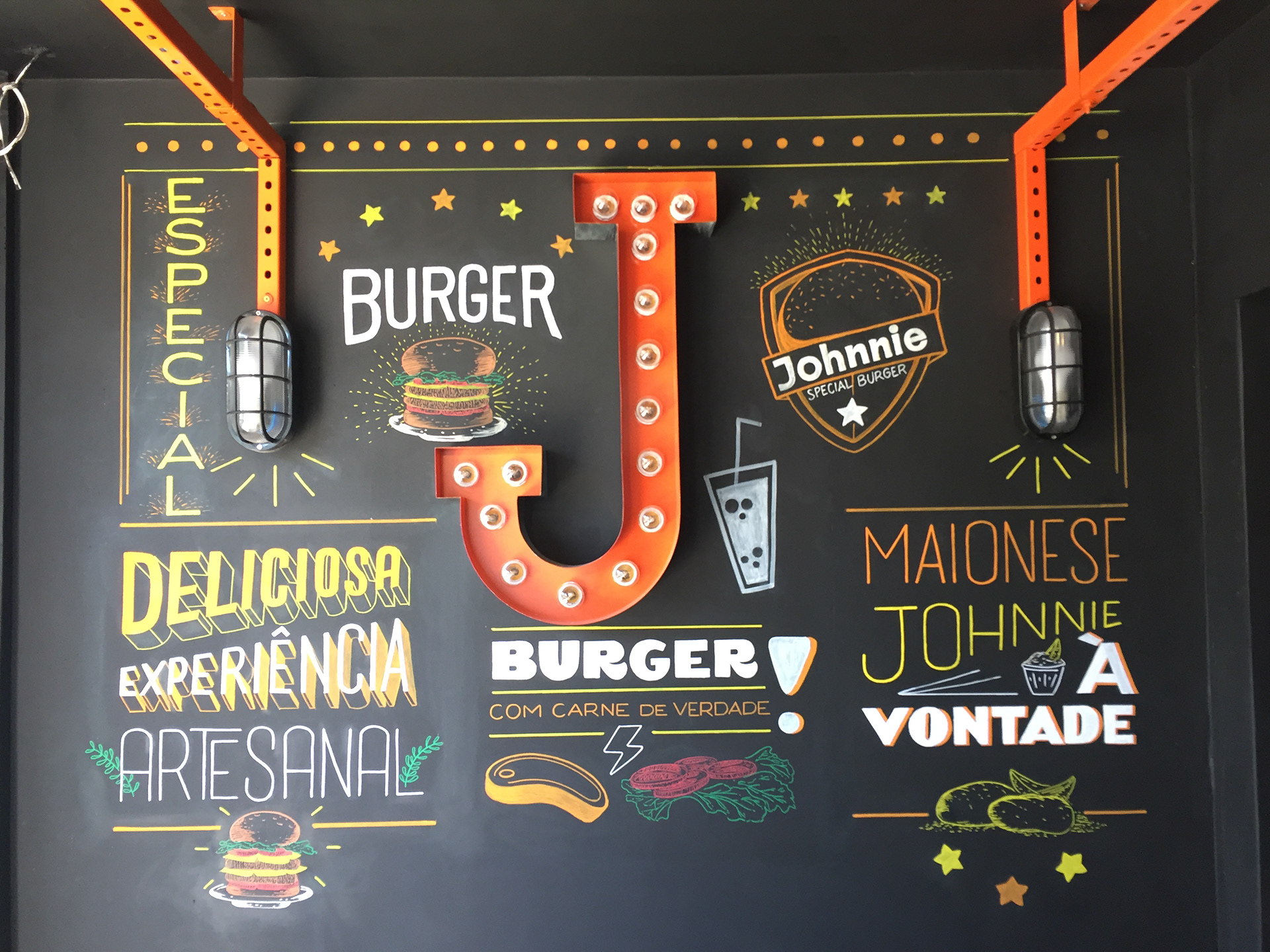 Johnnie Special Burger é uma hamburgueria com lojas presentes em diversos pontos do Distrito Federal como na Asa Sul, Sudoeste, Gama, Águas Claras e Noroeste. Neste trabalho fui convidada a criar uma identidade visual feita completamente à mão com letterings e ilustrações baseados na marca Johnnie Burger.
Neste processo de criação foram desenvolvidas ilustrações e letterings remetendo aos produtos da loja e às características intrínsecas à eles como produção artesanal, qualidade e o cuidado especial.
Johnnie Special Burger is a burger place with shops present in several points of Distrito Federal as in the Asa Sul, Sudoeste, Gama, Águas Claras and Noroeste. In this work I was invited to create a visual identity all handmade with letterings and illustrations based on the Johnnie Burger brand in almost all this different shops.
In this process were developed illustrations and letterings referring to the products of the store and the characteristics intrinsic to them as craftsmanship, quality and special care.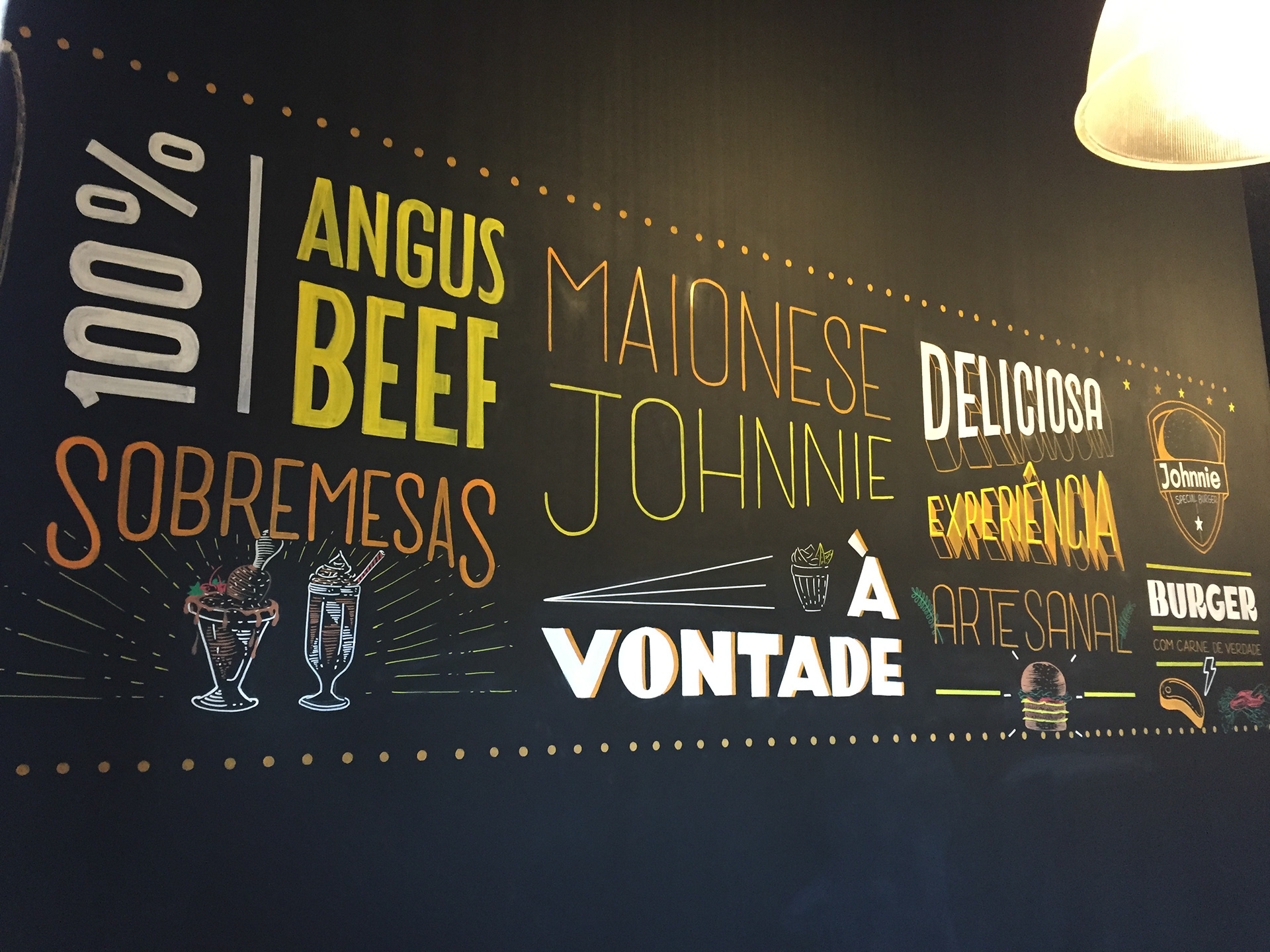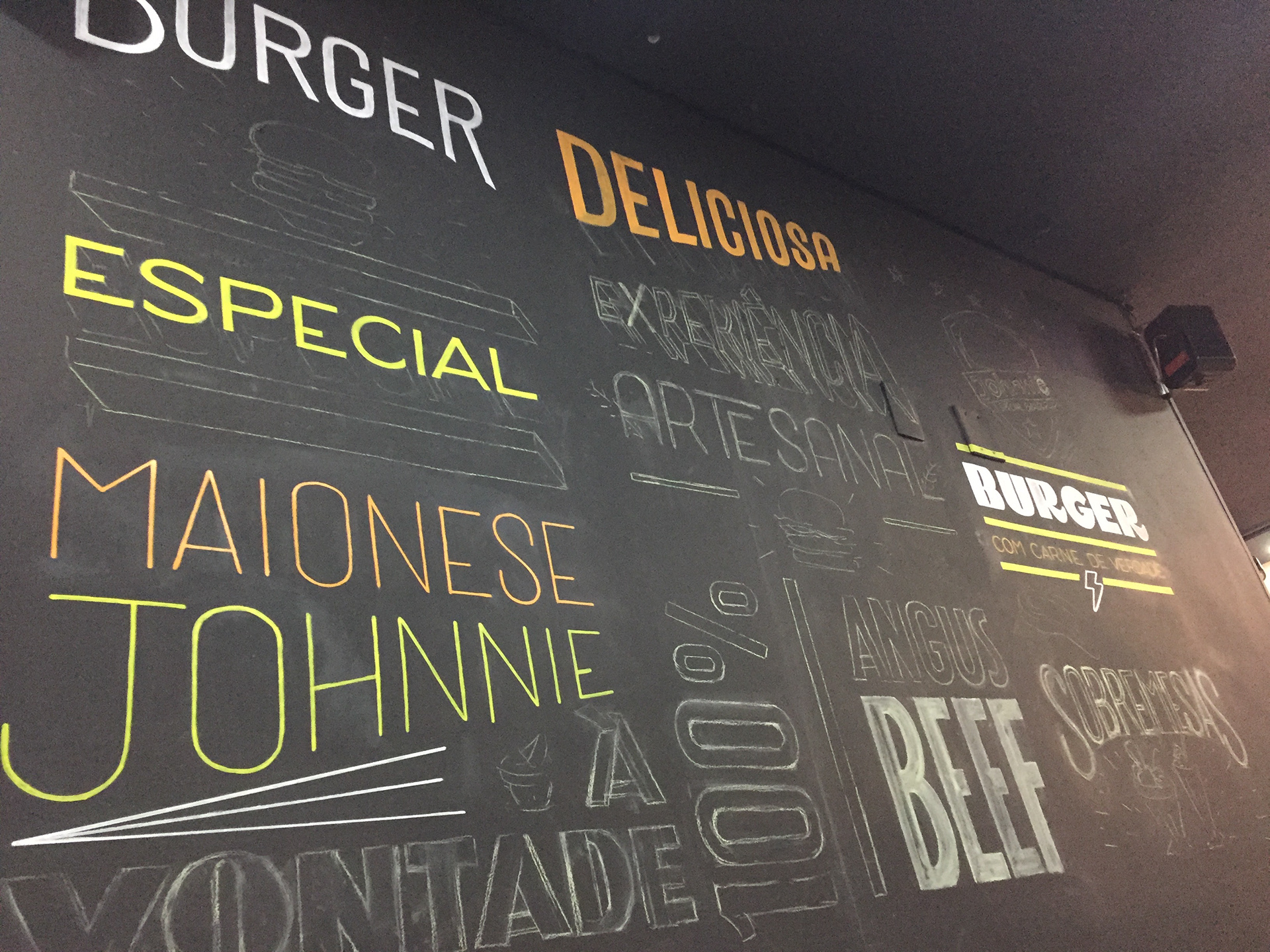 Layout e rascunhos - Sudoeste /
Layout and sketches at Sudoeste